10 years of Wild Ilk Design Studio
Author: Wild Ilk | 23.11.2021
Believe it or not, Wild Ilk has been in business for 10 years. This feels like a very round number, double digits, certainly something that should be marked in some way. Our original plan was to curate an exhibition and throw a party but in keeping with the events of 2020 we've scaled it down to a run of ten unique posters, celebrating a decade of design practice. They are super limited though so are still a bit special.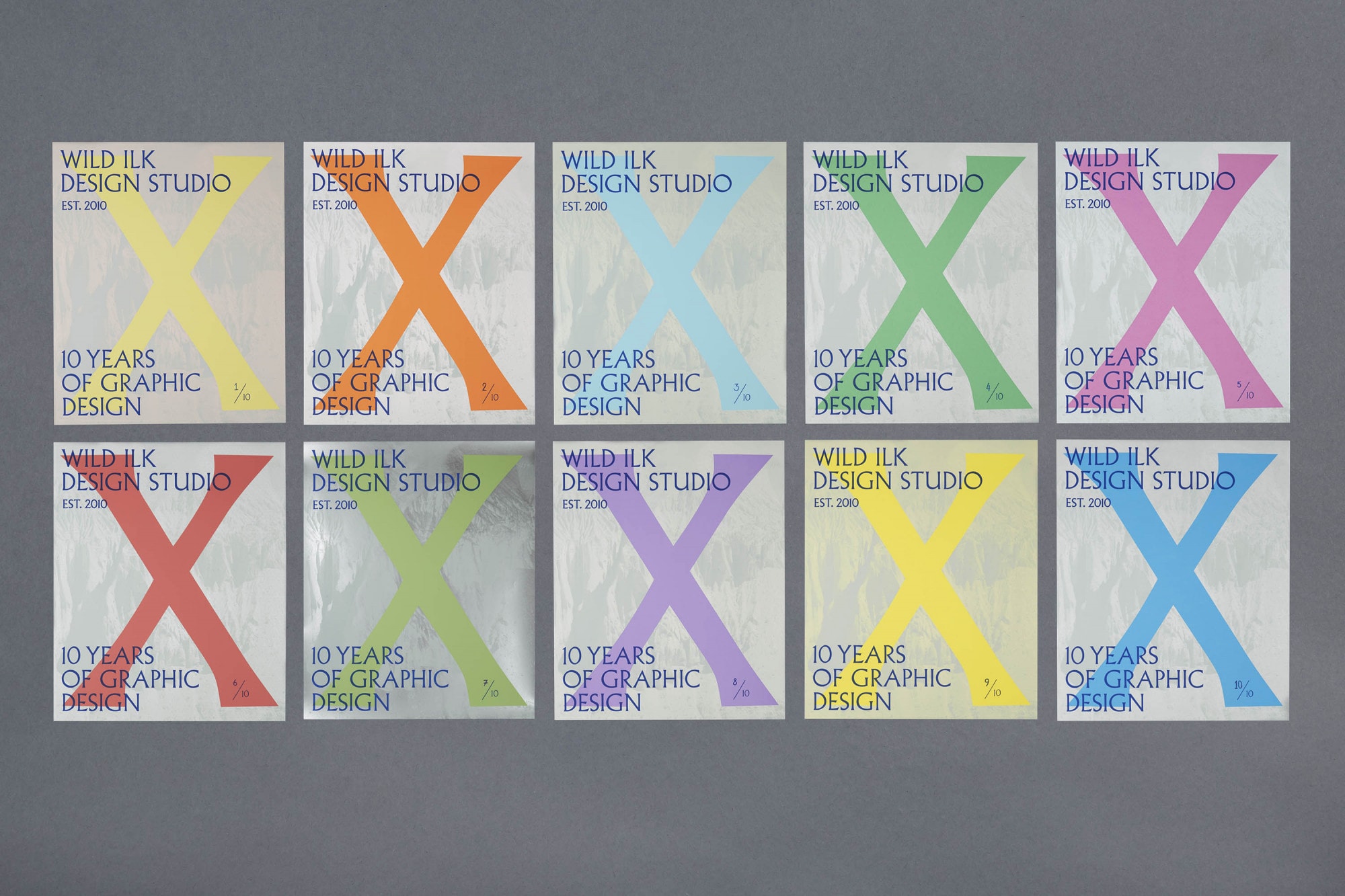 We chose a different paper and 'X' colour print for each, making every one of the set completely unique, one for each year in business, although in no particular order.
The stock is all from GF Smith, we chose no more than one from each of their ranges, aiming to select papers that had some diverse character to them. The Peregrina Classics Metallic Silver for example, which has a shiny metallic coating, or the Gmund Gold Breeze, which includes a subtle but colourful sparkly fleck. In the mix we included the staple ColorPlan, opting for Sorbet Yellow. We've used ColorPlan for so many client projects over the years that it had to have its place in the set.
The type is all set in Albertus for its character, now 80 years old (designed in 1940 by Berthold Wolpe). It still has a daring edge to it somehow. This classic font has been an inspiration for years, the Factory Records sleeves being an important reference pointfor us. We learnt a lot from these covers, in terms of incorporating traditional, even historic design elements into contemporary projects.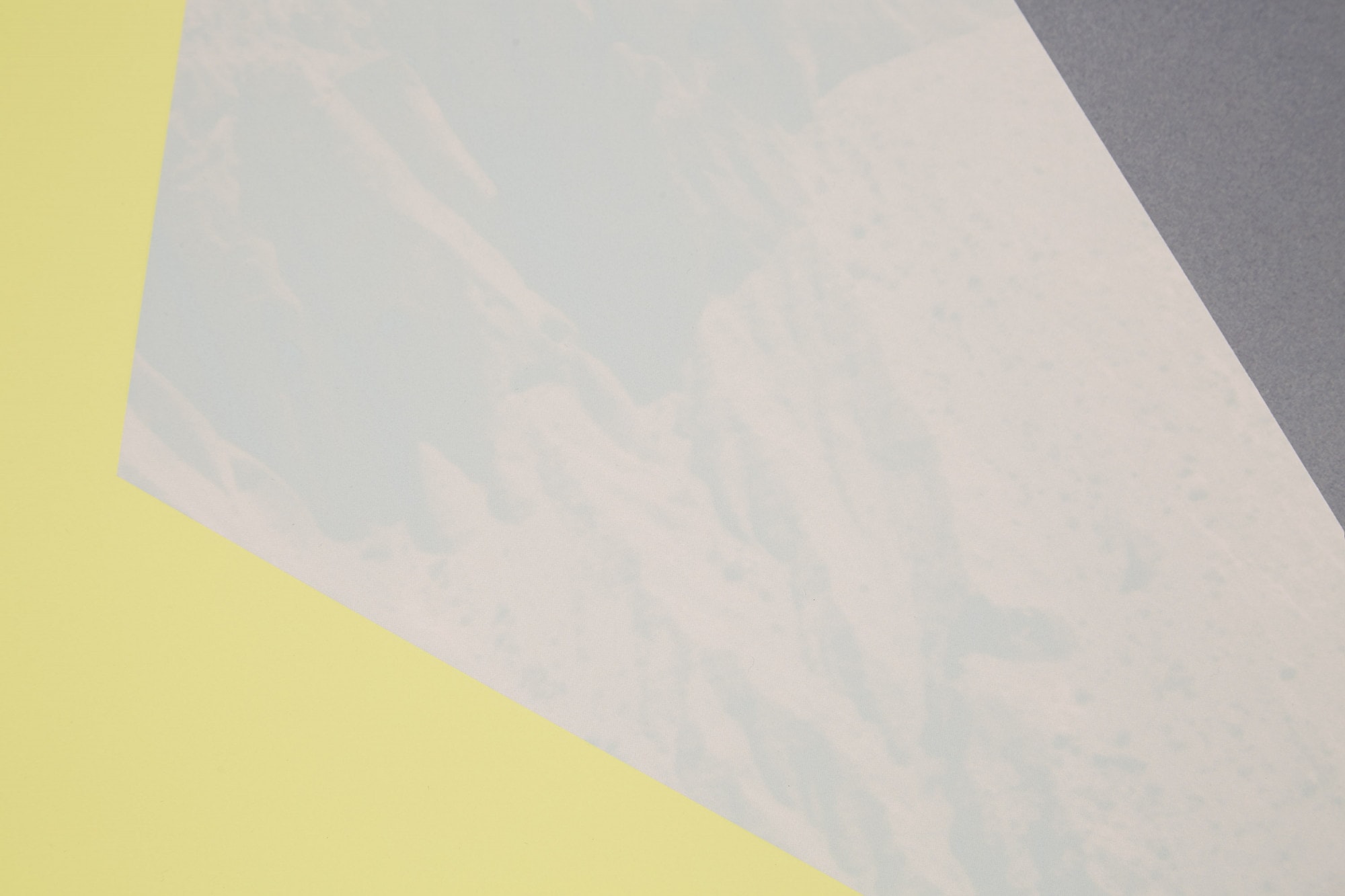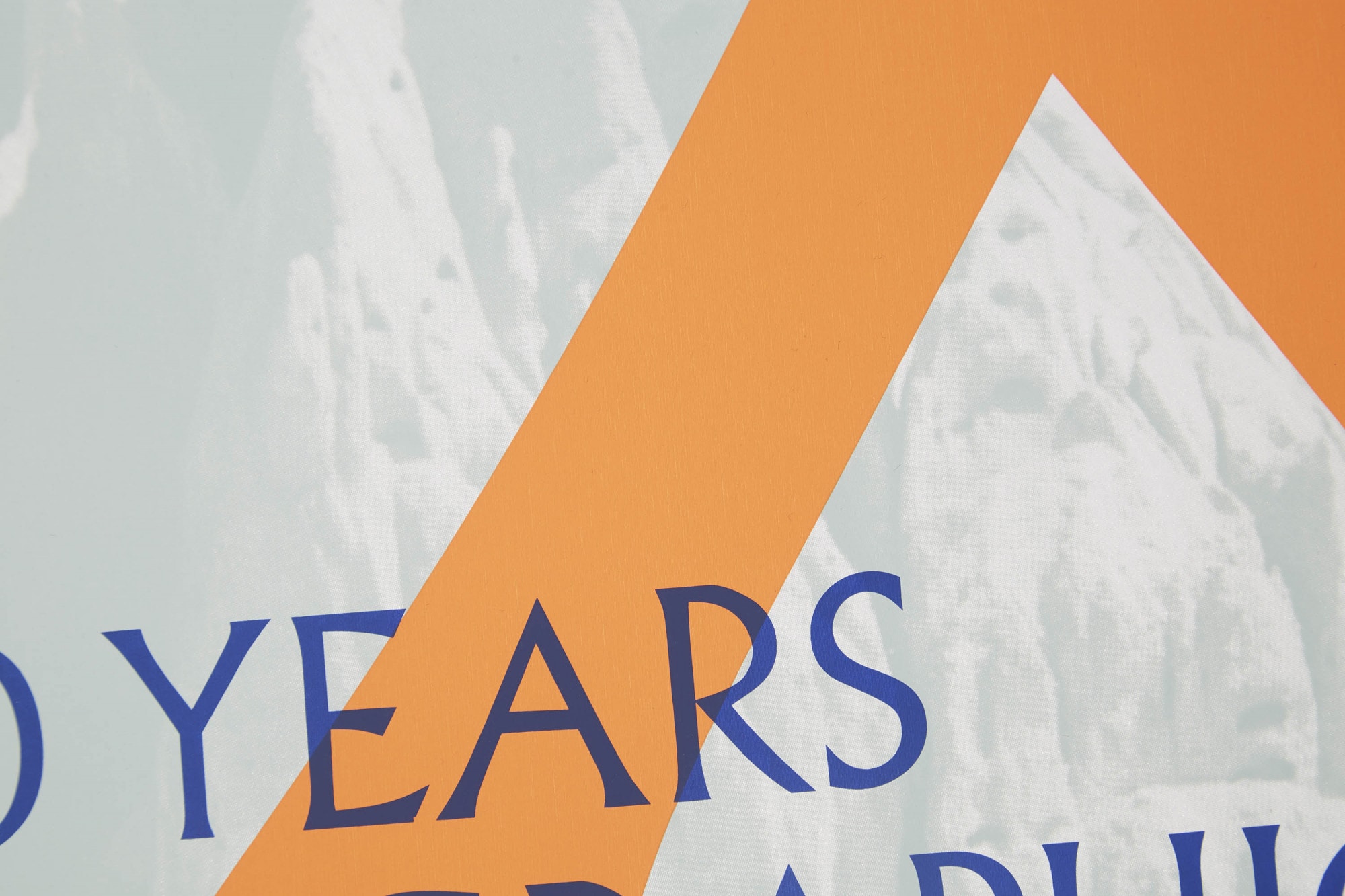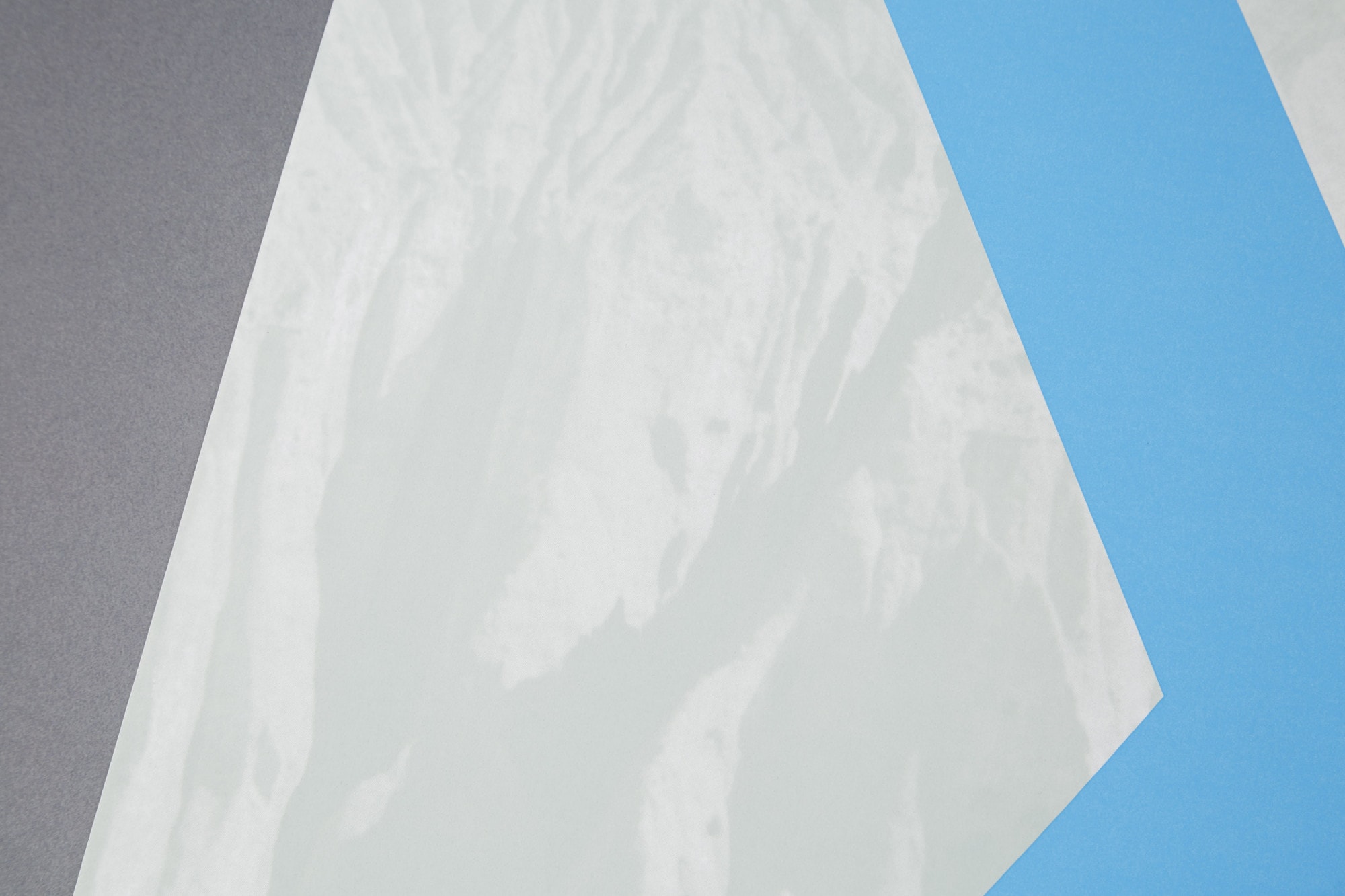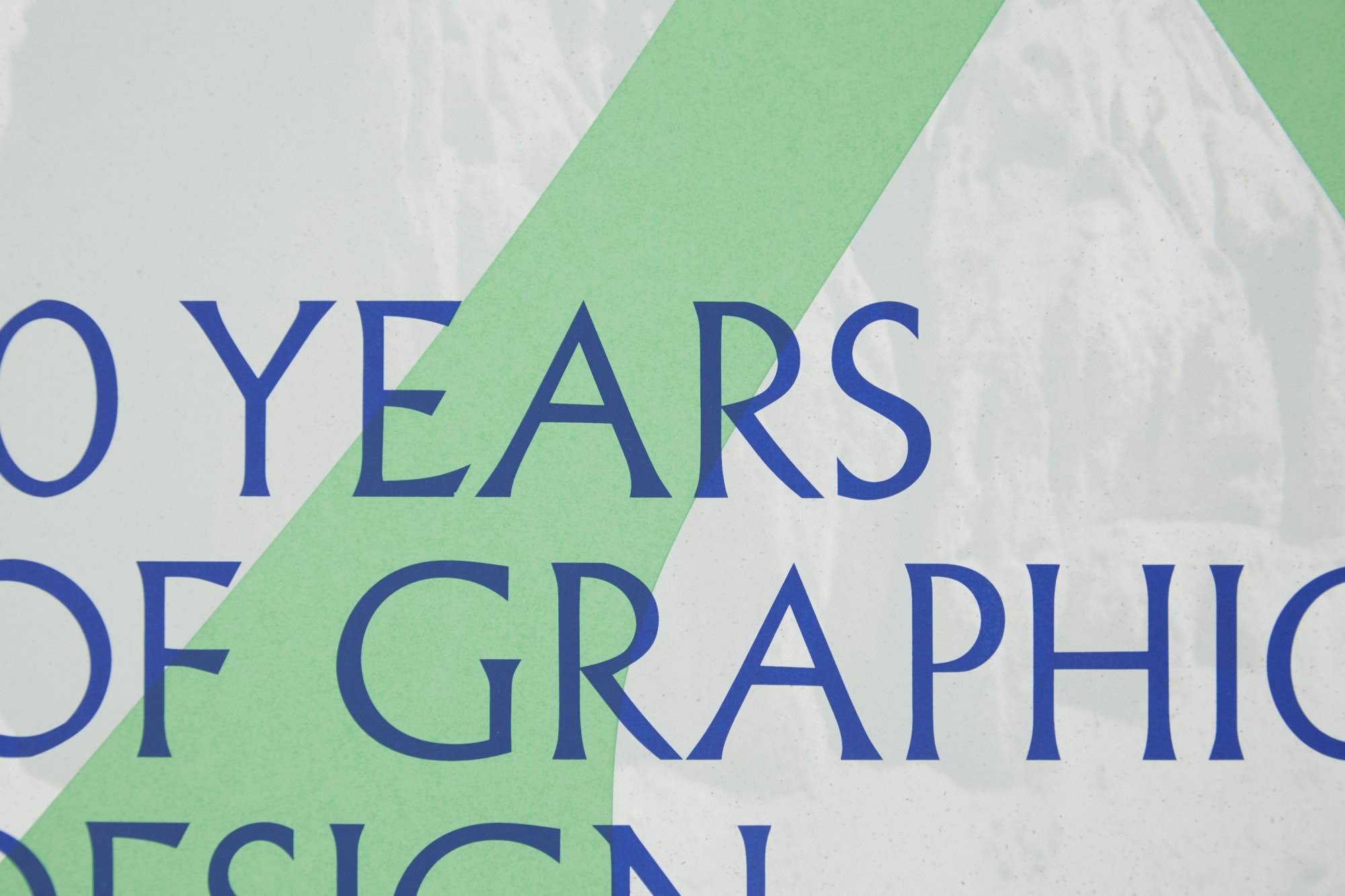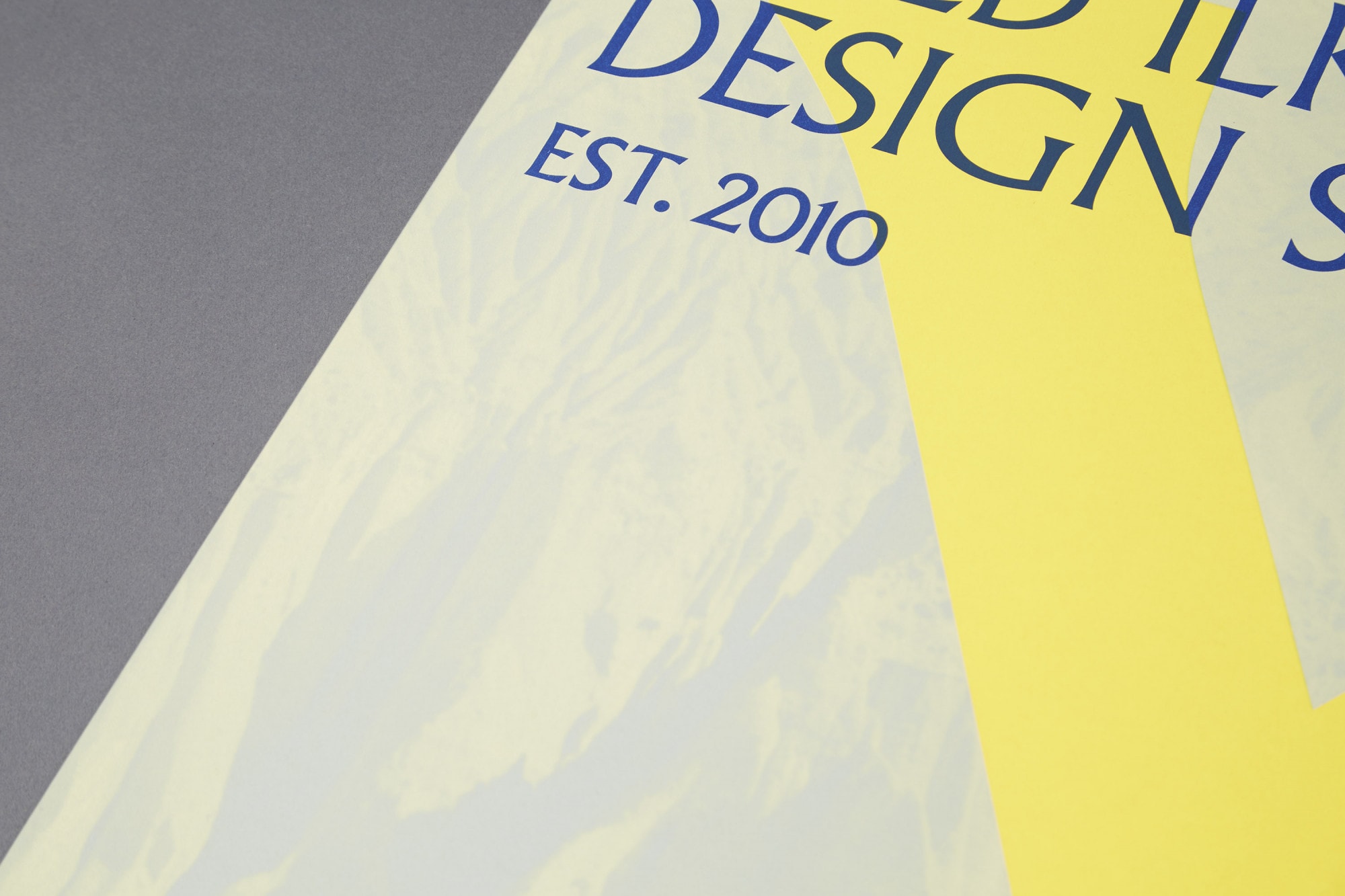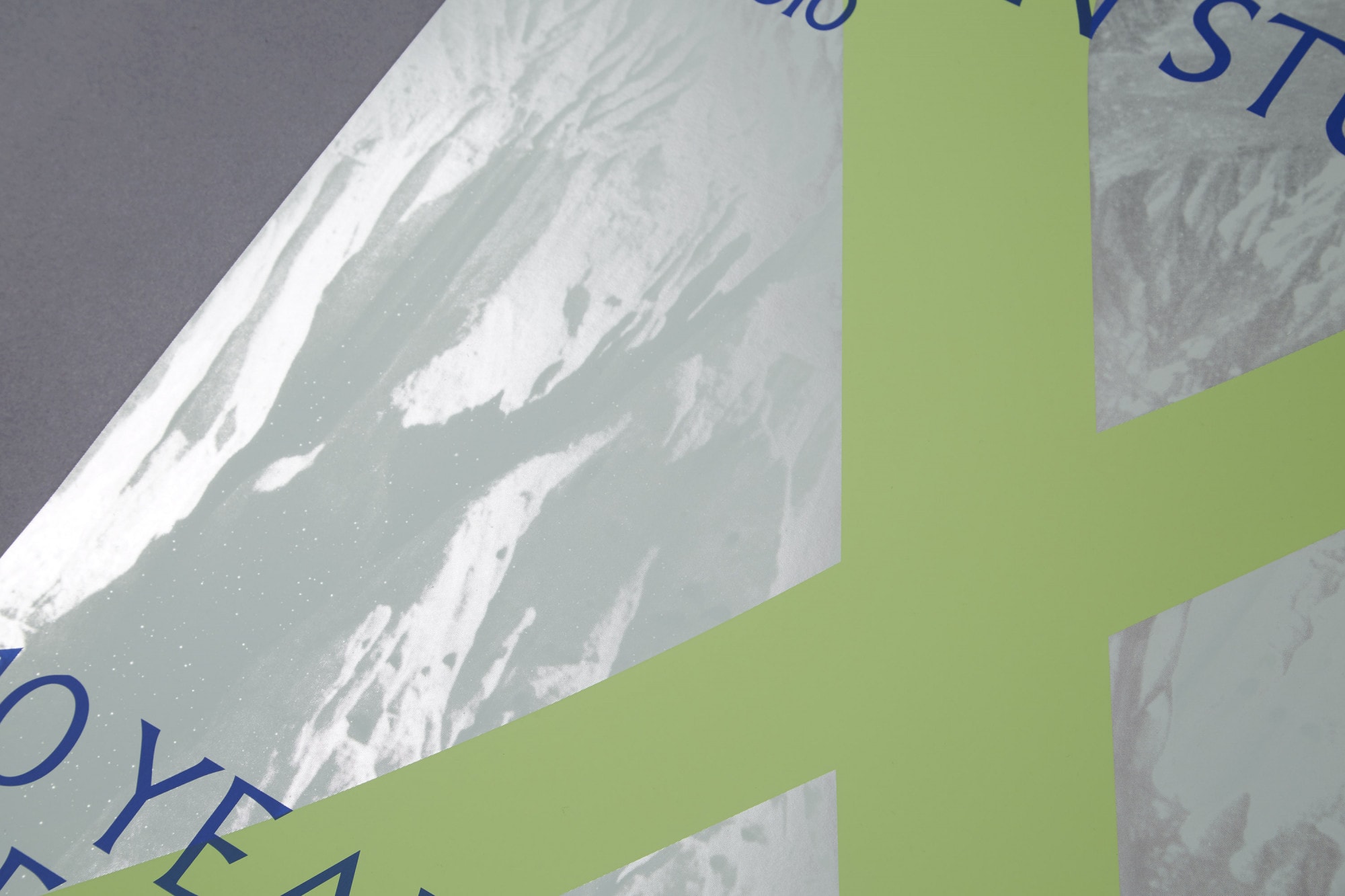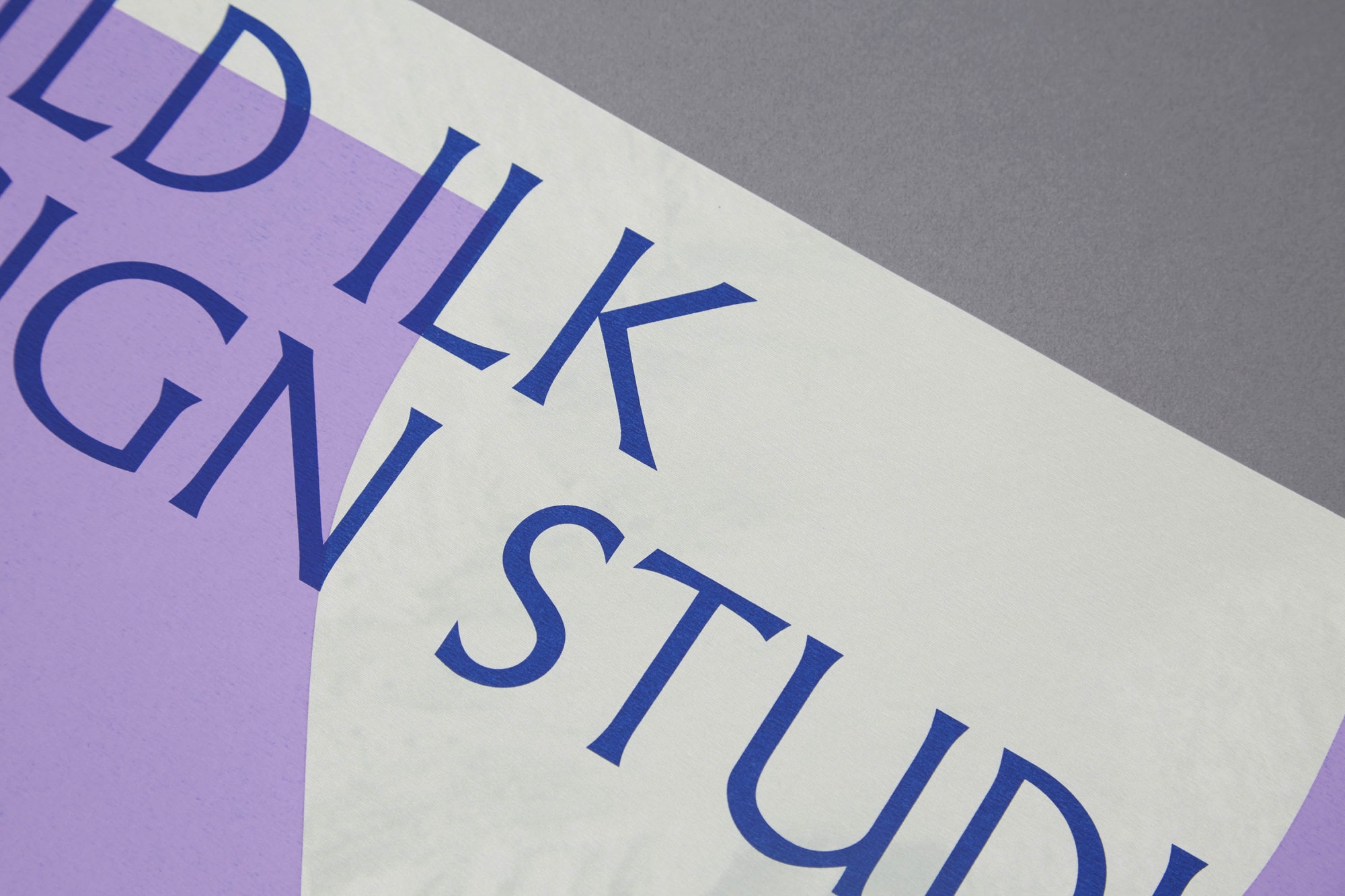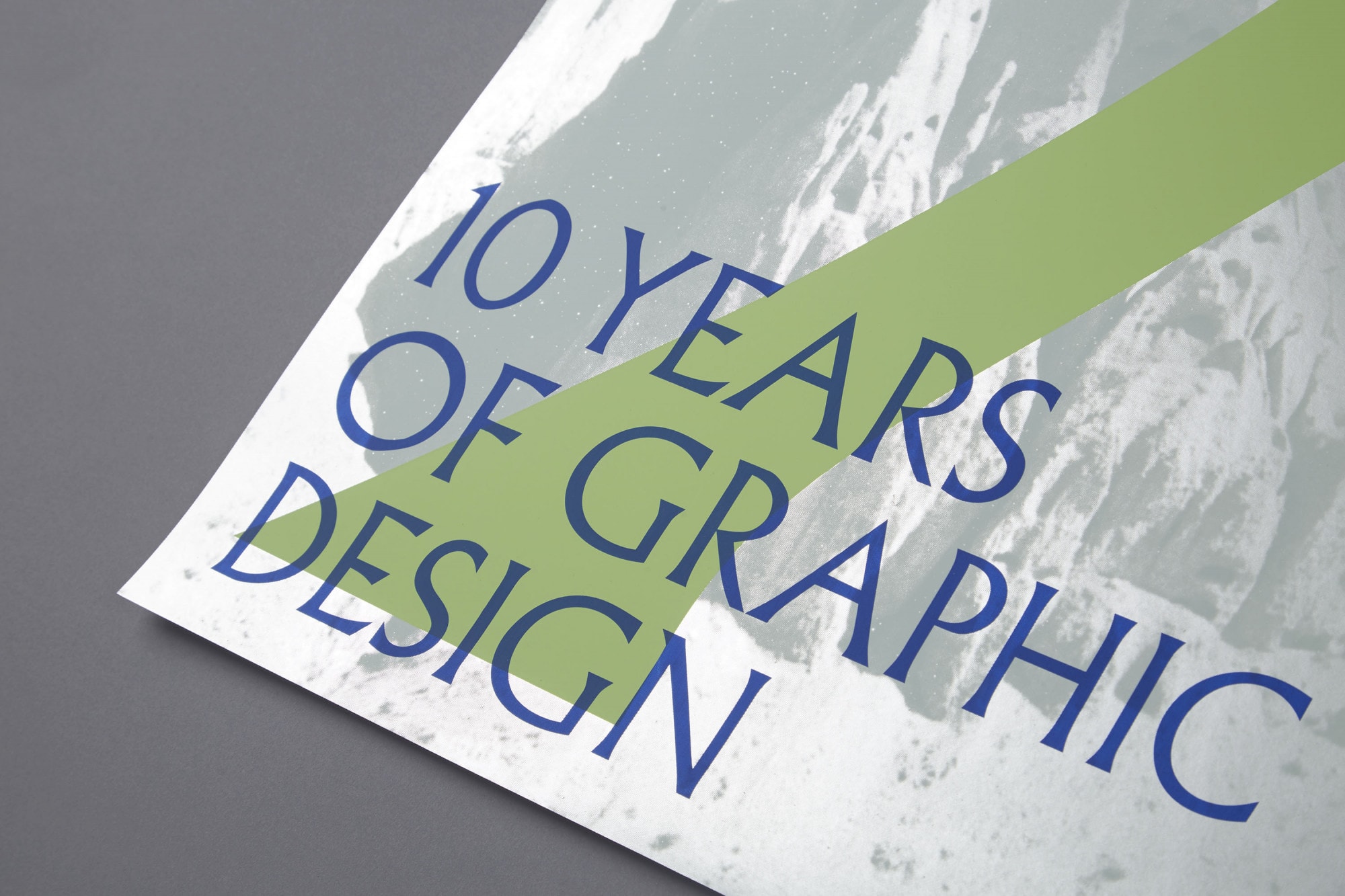 For such a limited run with so many paper and colour variations we chose to screen print, in part for the unknown qualities we could expect from the overprints but it also just felt appropriate for the project given our love for the medium. Who better than Mission Print for such a task? Gerv and his team screened our first company business cards in 2010 so it felt fitting to engage their skills again.
The photograph which we've used in the background was taken by Kipp in the Nepali Himalaya in Muktinath, Annapurna in 2005 with Black and white Ilford 400 film, 35mm. It's like a mountain desert, quite exposed, a high altitude plane of eroded rock formations with steep gullies, cliffs and caves. These features make for a beautiful texture and hopefully help add some depth to the print, visually and in spirit. Our early portfolio sites featured this image as the first thing people saw, even before examples of our work, it became part of our identity in the early days. We had set up shop with almost no experience, in a recession shortly after graduating, our main goal being to make exciting work incorporating traditional processes. At the time this photograph encapsulated that essence for us so it seems fitting to bring this full circle and use it again in this anniversary print.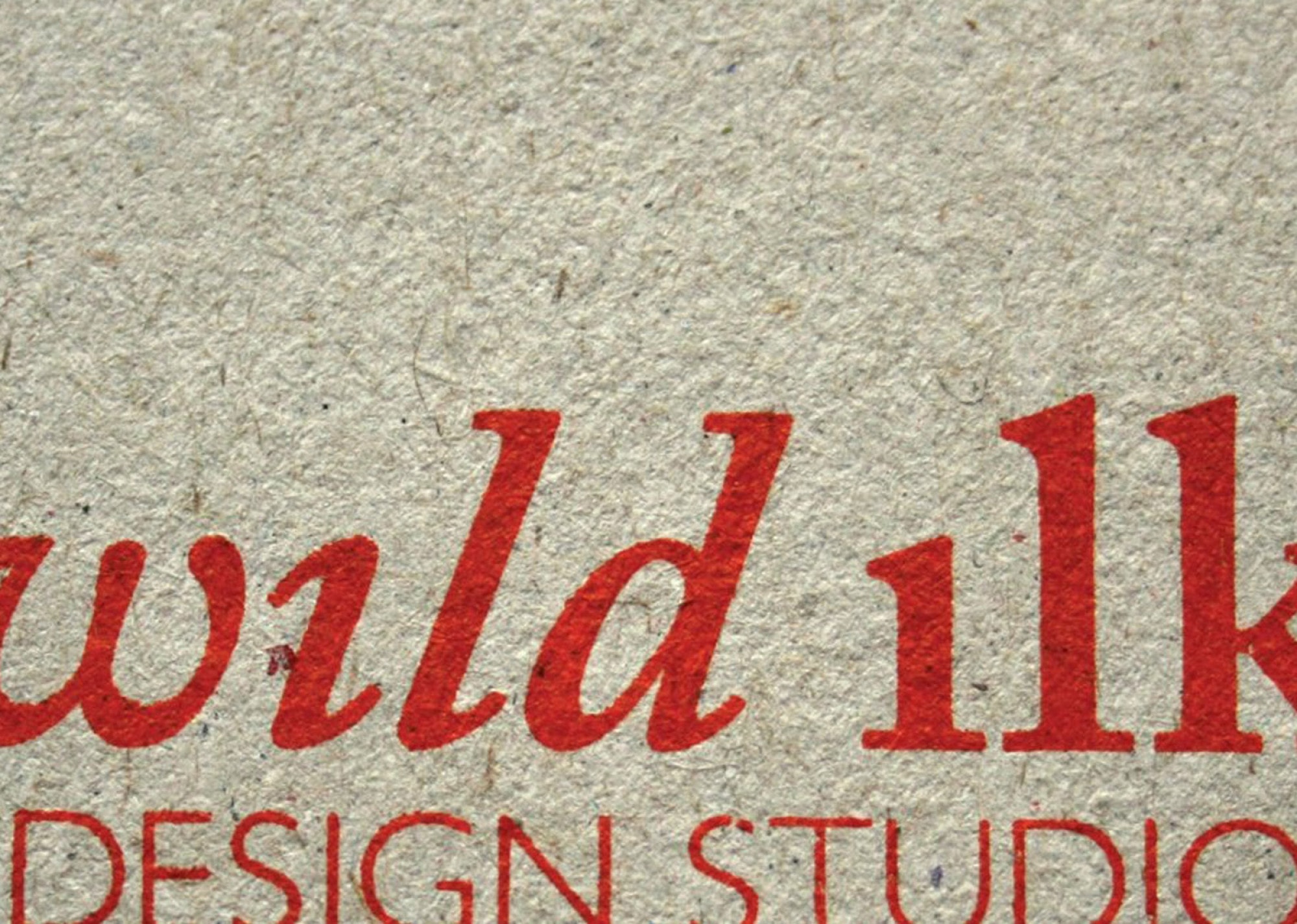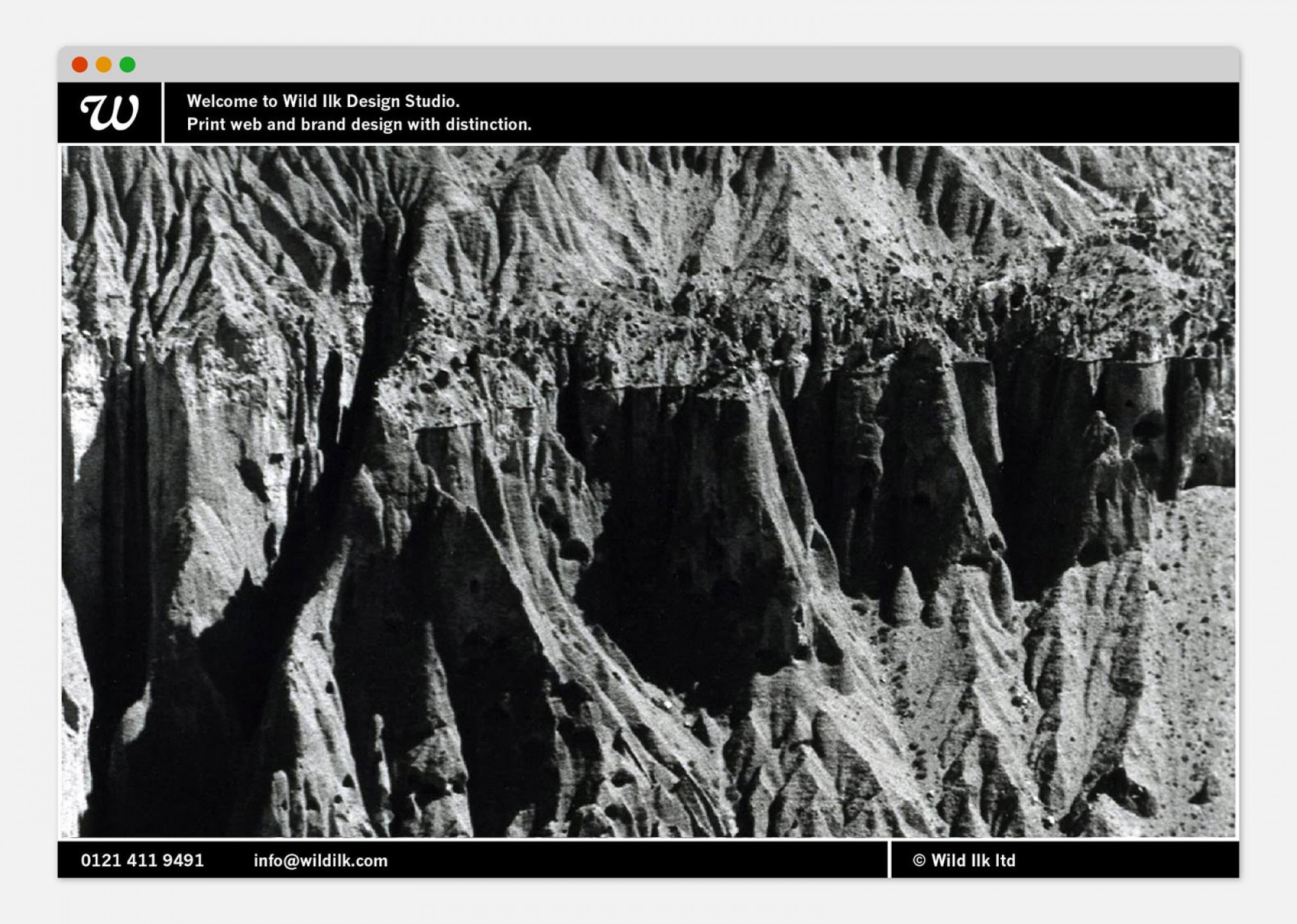 Given that 10 posters is not very many and we wanted to share this with some more of our friends, partners and people who have supported us over the years, we also did a run of 30 in the brightest orange Pantone we could find. Black type on a bright white ColorPlan stock, this orange and black colourway with the photograph formed the basis of our graphic identity for several years as we were establishing the business.
There are actually a couple of these unaccounted for, so if you are really keen, drop us an email and we can put one in the post for you. Better for them to be on a wall for people to enjoy than rolled up in a tube under a desk.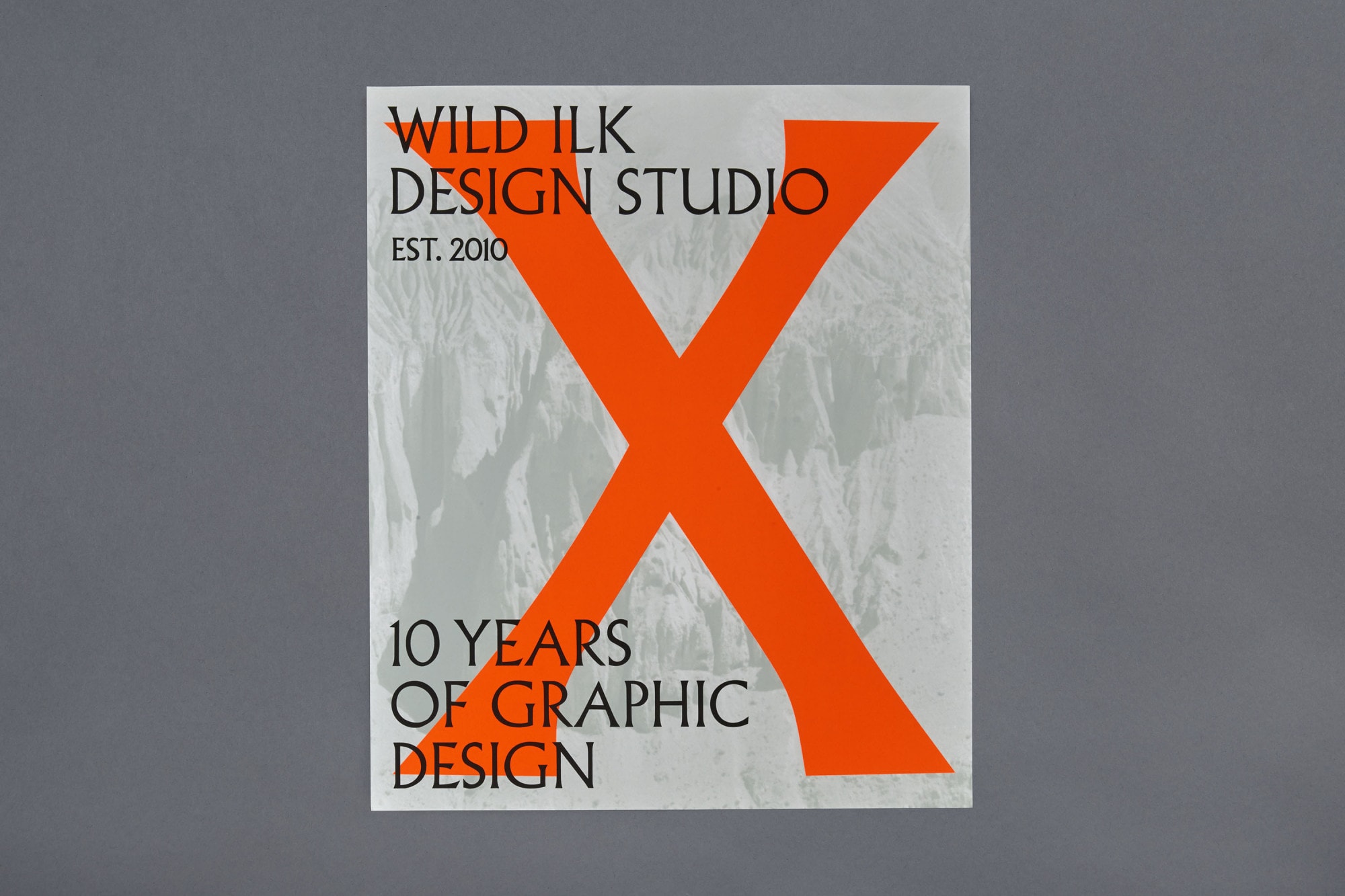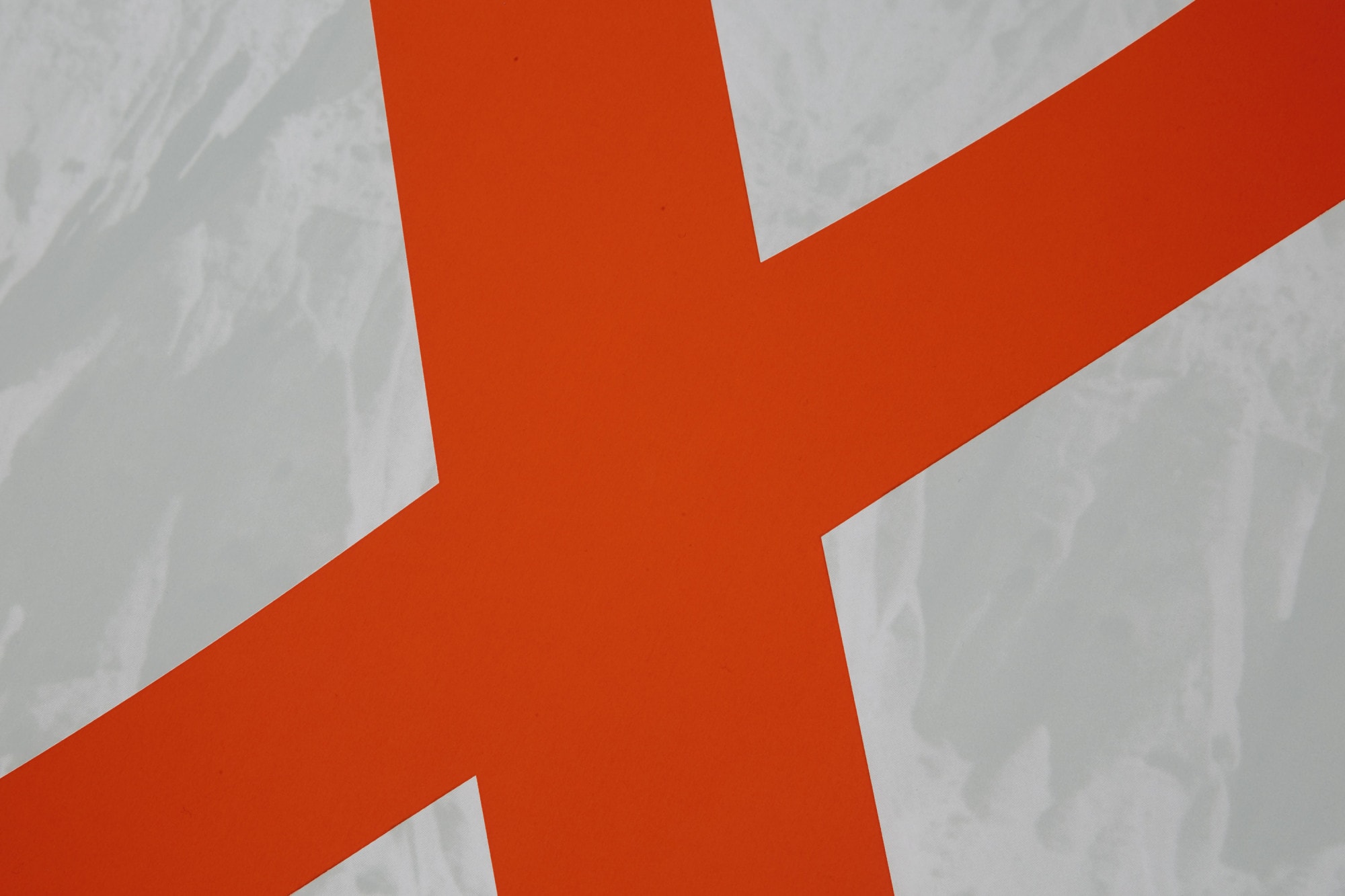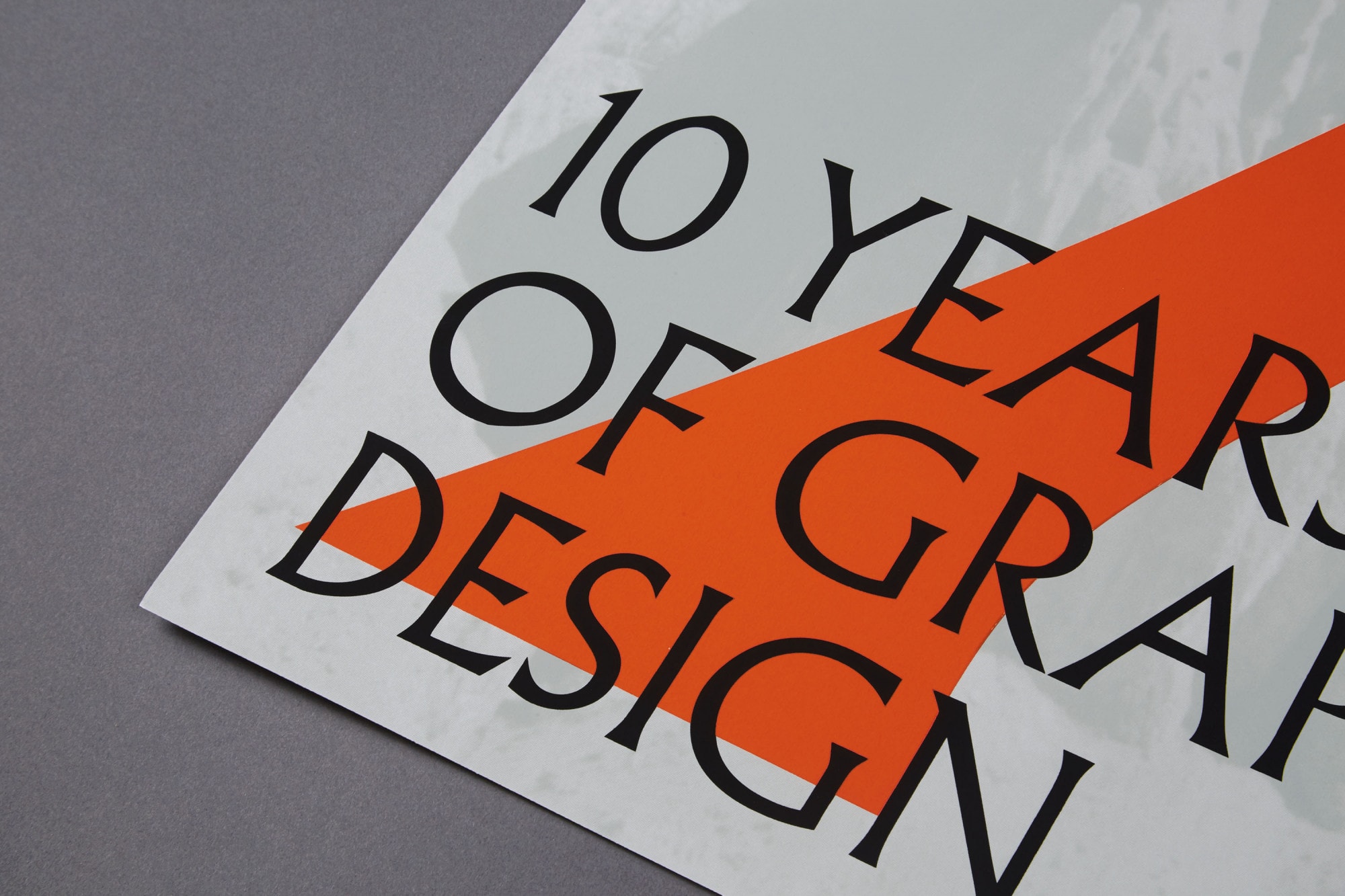 We've really enjoyed the process of making these prints and aim to do more of this kind of thing in the future. You don't always need a special occasion to make a poster.
Many thanks to Gerv & Rik at Mission Print for their master printing skills and Gareth from GF Smith for his knowledge and support with the paper. We're also very grateful for our ongoing collaboration with Andy Pilsbury, he has photographed all of our portfolio work over the years, including these prints and as ever, has done a sterling job.
We would like to thank all of our clients, supporters and collaborators without whom none of this would be possible. We're very lucky to have worked closely with some of these people for almost our full 10 years of trading and others almost as long. There have been some truly brilliant projects coming our way over the years, it's been a real pleasure. (Prints are in the post.)
Tommy & Kipp