Kaleidoscopic Compositions - Available for public loan
Author: Kipp Jones | 09.08.2017
In the winter of 2015 we made two large photographic pieces of work which were shown at the Tabula Rasa exhibition, at Boxxed in Digbeth, Birmingham.
In response to Plume's call for collaborating artists, we wanted to capture the mystical and abstract nature of the Tabula Rasa landscapes within our own work. A photographic medium seemed logical to tie in with the rest of the exhibition.
We have always had a fascination with kaleidoscopes and this seemed a fitting opportunity to experiment with one. So we built a simple glass kaleidoscope, large enough to shoot a camera down. Many forms and materials were experimented with, including sections of the Tabula Rasa pieces themselves, the analogue nature of the process lends a dream-like quality to the results.
The project was shot on Medium format film, using a Bronica camera, the negatives were scanned and then photographically enlarged using the C-Type process, the outcome being two 48 X 36 inch photographic prints, di-bonded onto aluminium.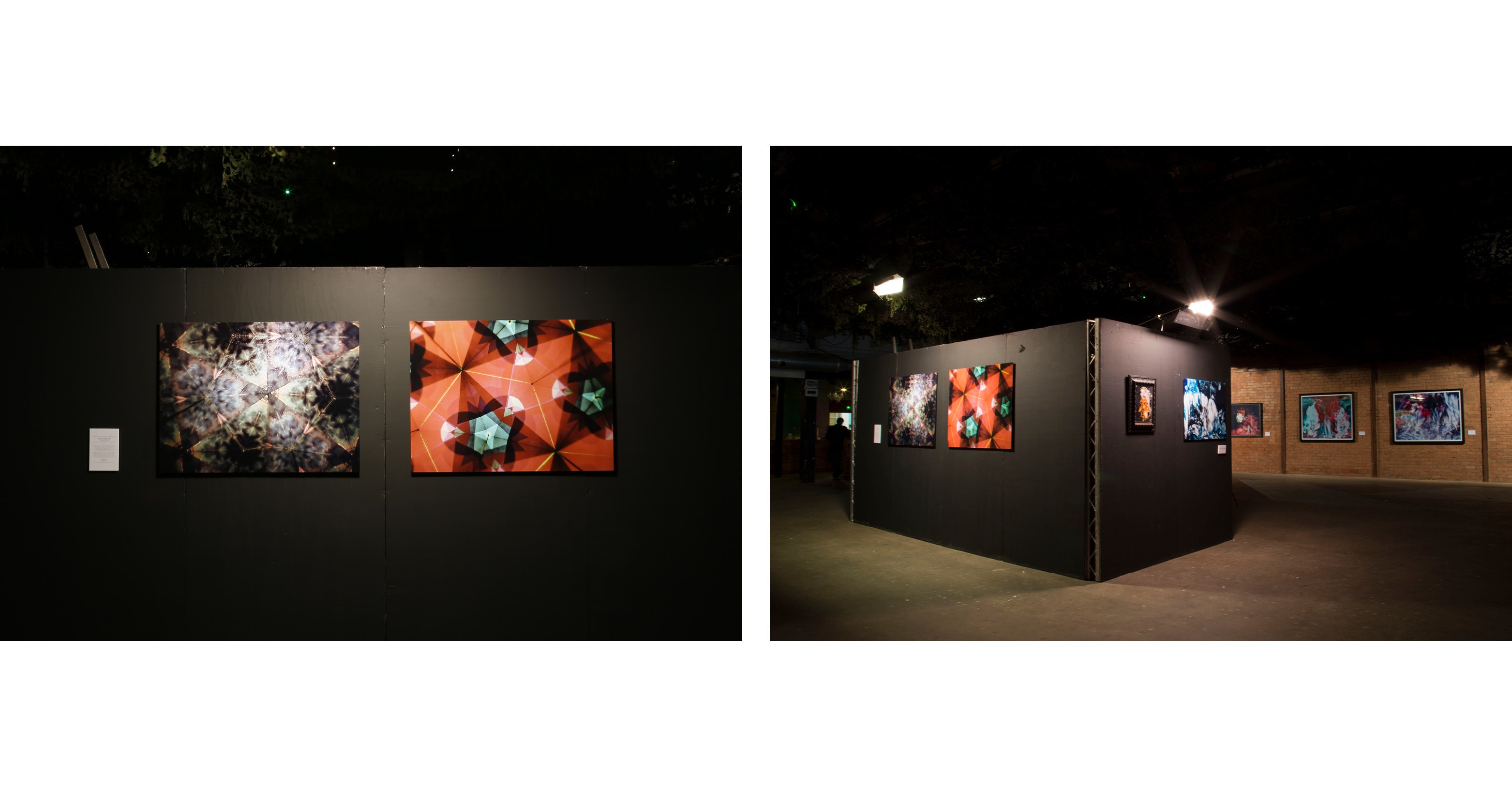 Caption: Kaleidoscopic Compositions on display at the Tabula Rasa exhibition.

---
These two large pieces are currently in storage however we would prefer them to be on display for people to enjoy. With this in mind we are looking for a suitable public, gallery or private organisation to display these works on a temporary loan basis in their building. We are not looking for a fee for this arrangement, we would just like to see the pieces on display.
Should you like to display these pieces in your organisation, please send your expression of interest to info@wildilk.com.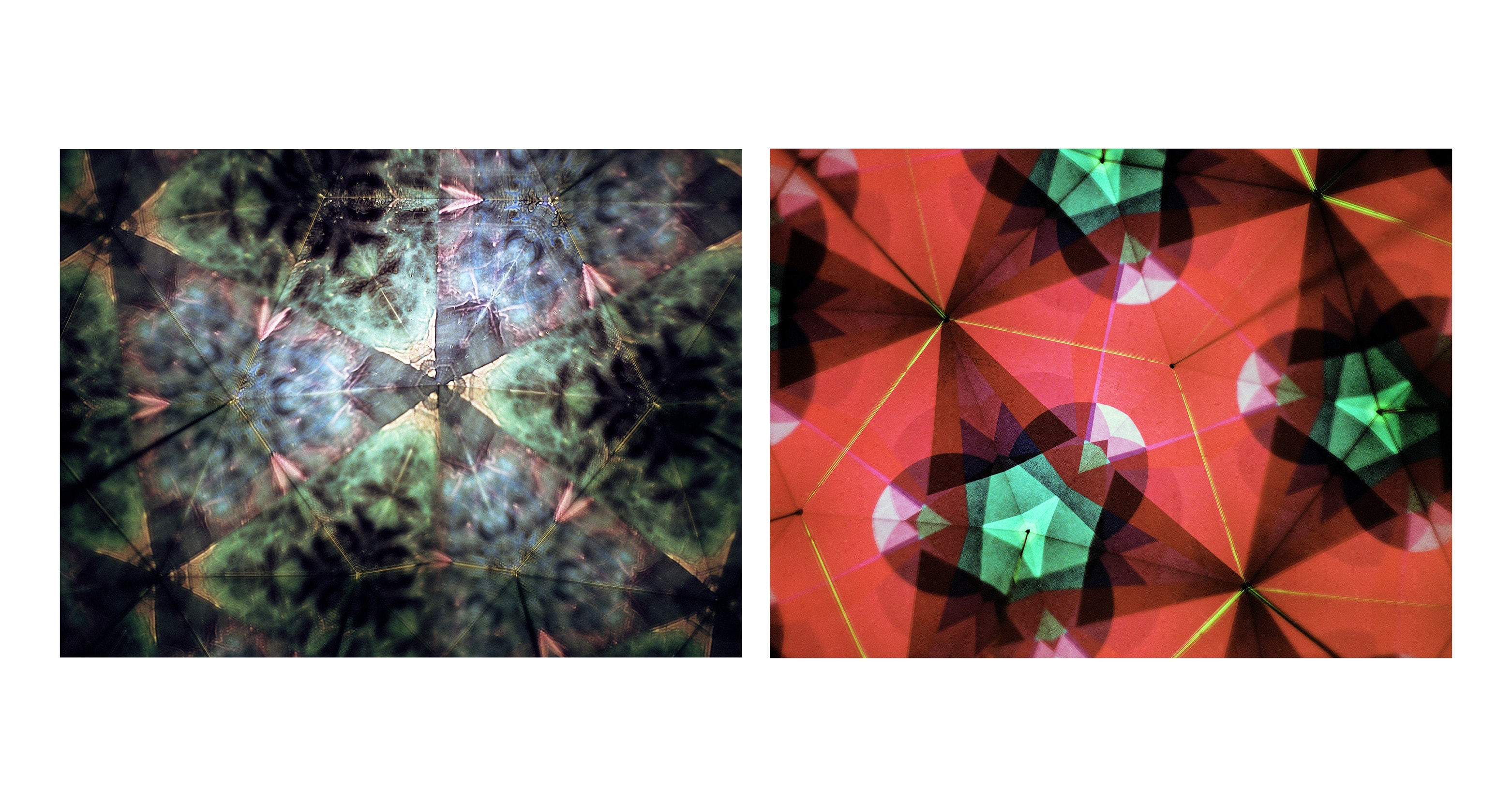 Caption: Kaleidoscopic Compositions
---
We also have smaller C-Type prints of these pieces available for sale on our sister shop The Wilderness Press.